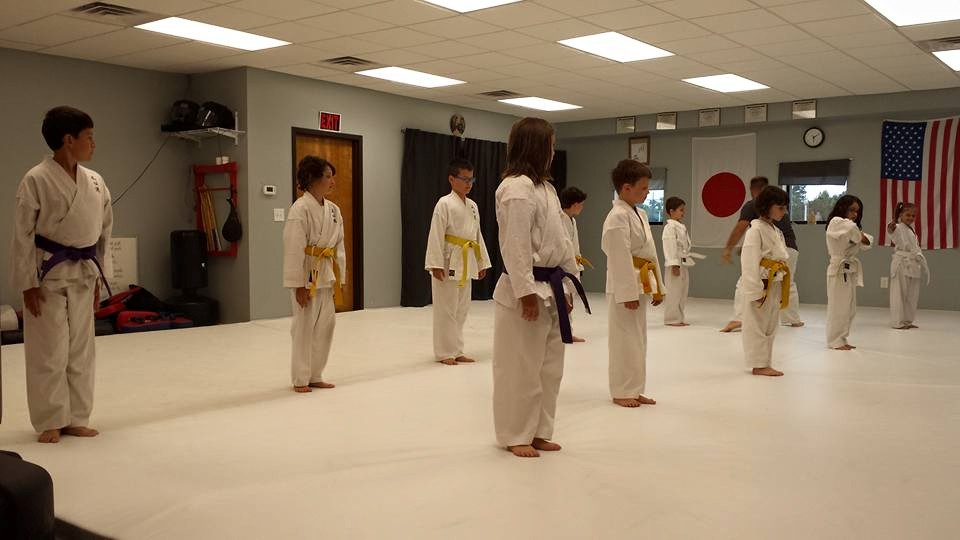 A DISCIPLINED REGIMEN
Our children's programming is focused on self respect, empathy, and compassion for others. We instill a confidence in our students so that they have the internal power and capacity of attitude to overcome bully situations, anger issues, and school work discipline.
Physically our students are extremely proficient in the ability to handle any type of attack using the following four tools:
ATEMI – striking
NAGE – throwing
NEWAZA – ground fighting/grappling
KATA – learning to move oneself and how to see multiple "options" of self defense from any attack.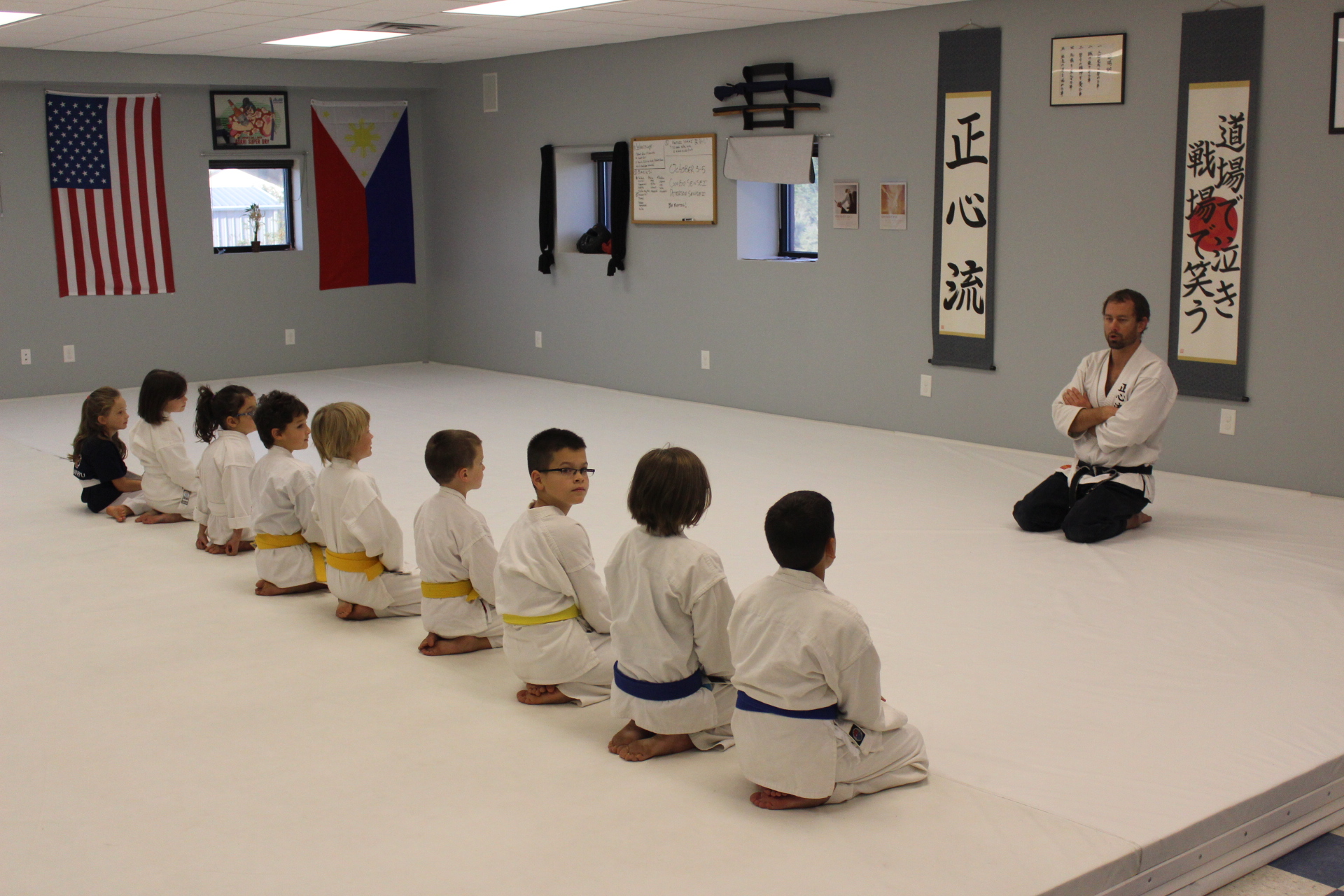 – Sensei Chris Peterson lays out the expectations for the following class. Safety, Respect, Hard work, FUN! –
THE FIRST DEFENSE
Mentally our students learn to NOT FIGHT as the first defense in all situations using the following tools:
Asking for their own comfort / or happiness
Knowing when and how to say NO
The strength of spirit to say please and thank you
Knowing when it is time to defend themselves physically
Martial Arts training can be one of the most important things a child can be a part of growing up. It can improve a child's ability to focus on their goals, on their strengths and on their ability to overcome obstacles.
CLASS TIMES: Mondays, Tuesdays, and Wednesdays 6:00-6:55pm
CLASS FEE: $100 per month
UNIFORM FEE: $40 From our stock / Or purchase your own white from approved vendor – Ask Sensei for specifics.

YEARLY SHOSHIN RYU ASSOCIATION FEE: $60 (due every March)
Our classes are FUN! We believe in the power of POSITIVE REINFORCEMENT!